by admin
January 31, 2021,

Comment off
Endeavor Egypt Welcomes MaxAB to its Network
Endeavor Egypt welcomes Belal El-Megharbel, CEO of MaxAB, and Mohamed Ben Halim, Co-Founder & COO of MaxAB, to its network of high-impact entrepreneurs. 
MaxAB is a B2B e-commerce platform that connects small retailers directly to FMCG companies and manages the entire logistics and supply chain processes involved, operating primarily in Egypt's most under-served geographies using innovative technologies and a state-of-the-art supply chain and logistics solution. MaxAB empowers Egyptian retailers by availing access to a wide range of products, premium service and operational support.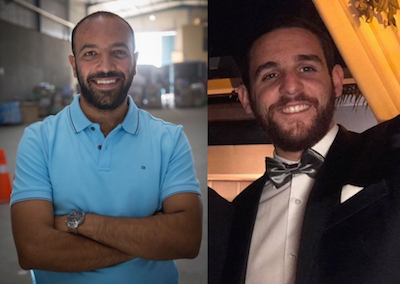 Belal and Mohamed were among ten entrepreneurs leading six companies selected at Endeavor's Eleventh virtual International Selection Panel (vISP), held from January 25-27, 2021. During the vISP, panelists, who are top business leaders and investors from Endeavor's extensive network of board members, mentors and supporters, utilized Zoom breakout rooms to interview a small group of high-caliber entrepreneur candidates about their business and evaluate them on their high-impact growth potential. Following the interviews, panelists deliberated on which candidates should be selected to become part of the next class of Endeavor Entrepreneurs. 
Endeavor strives to select the world's high-impact entrepreneurs to help them think bigger, make better decisions, and multiply their influence. Through a carefully designed suite of services, Endeavor provides its Entrepreneurs with access to networks, access to talent and access to smart capital. Endeavor Entrepreneurs have had a significant track record of creating 4.1 million jobs, generating $26.8 billion in revenues in 2019, and building sustainable growth models in their home countries. 
Endeavor now supports 2000+ entrepreneurs leading 1300+ companies in 37 growth markets around the world. In Egypt, Endeavor currently supports 55 entrepreneurs leading 35 companies including high-impact businesses such as Vezeeta, Zooba, TBS, Luna PAC, Baraka Group, SWVL, Family Corporation, SolarizEgypt, Imtenan, Al-Sagheer, Inertia, Halan, among others. Endeavor Egypt Entrepreneurs generated EGP 5.4 billion in revenues in 2019, and created over 11,300  jobs since their selection.