by admin
March 14, 2021,

Comment off
Endeavor Egypt Welcomes Youssri Helmy to the Board of Directors
CAIRO, EGYPT – March 14, 2021 – Endeavor Egypt welcomes renowned serial entrepreneur, investor and ecosystem icon Youssri Helmy to its Board of Directors.  
Under the Chairmanship of Ayman Ismail, Partner and Chairman of the Board of DMG, Youssri joins Ahmed Mekky, Chairman and CEO of Benya, Amir Barsoum, Founder and CEO of Vezeeta and Dalia Ibrahim, CEO of Nahdet Misr Publishing House, in playing an instrumental role in advancing Endeavor's mission and promoting sustainable economic growth in Egypt through supporting high-impact entrepreneurship. 
Youssri joins Endeavor after having successfully founded, operated, and exited several startups globally, boasting over 30 years of expertise in engineering, product management, marketing, and business development across a wide range of technologies.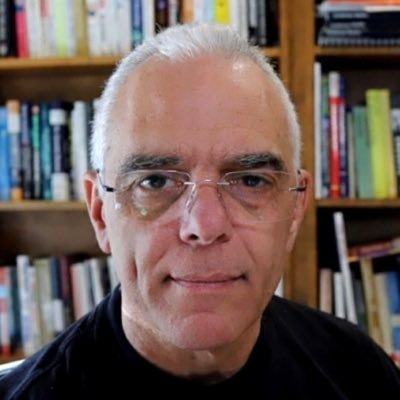 Youssri Helmy is the CEO of Si-Ware Systems, a Cairo-based independent fabless semiconductor company founded by Endeavor Entrepreneur Hisham Haddara, providing a wide spectrum of product design and development solutions, custom ASIC development and supply, as well as standard products. The company's Optical MEMS technology division has developed the world's first single-chip FT-IR spectrometer, NeoSpectra, which allows the creation of multiple optical components on silicon, enabling businesses to bring the lab to the field and make the concept of analyzing anywhere with high ROI a reality.
Prior to Si-Ware, Youssri founded ITWorx in 1994, a full-service and global technology company which he scaled to become the largest software professional services firm in Egypt. While at ITWorx, he led the acquisition, scaling, and successful exits of Otlob.com (currently Talabat), FileWay, and NetCelera/SwanLabs. After exiting ITWorx in 2007, he co-founded IdealRatings, Roboworx, and Eonite Perception, which was sold to Intel.
As a firm believer in the role entrepreneurship plays in catalyzing economic growth, Youssri is an active member of the technology community in Egypt and Silicon Valley, mentoring and advising countless entrepreneurs across both ecosystems. Youssri earned his Bachelor of Science degree in electronics and telecommunications engineering from Cairo University.
As an organization that is of, by and for entrepreneurs, Endeavor Board Members are Egyptian entrepreneurs and entrepreneurship champions who share a common commitment to help create the next generation of entrepreneurial success stories and, through their strategic guidance and engagement, build a thriving ecosystem that will continue to generate innovation, wealth, and employment. Today, Endeavor Egypt supports 55 high-impact entrepreneurs leading 35 companies that have collectively generated over EGP 5.4 billion in revenues and created more than 11 thousand jobs.