by admin
July 29, 2021,

Comment off
Endeavor's Swvl Becomes the Middle East's First $1.5 Billion Unicorn to Be Listed on Nasdaq!
It is a proud moment for all of us in Egypt and the Middle East as Endeavor Egypt and Endeavor Catalyst portfolio company Swvl breaks through the ceiling of expectations by being the fastest growing unicorn in Egypt to be listed on Nasdaq, making Mostafa Kandil the second youngest CEO of a publicly traded company on the exchange. 
After 4+ years of making its way through the Egyptian startup scene, Swvl plans to go public in a merger with female-led special purpose acquisition company Queen's Gambit Growth Capital, valuing the company at $1.5 billion. This transaction will provide $445 million in proceeds to Swvl, which it will use to accelerate its expansion plans to 20 countries by 2025 – particularly in Latin America and Asia.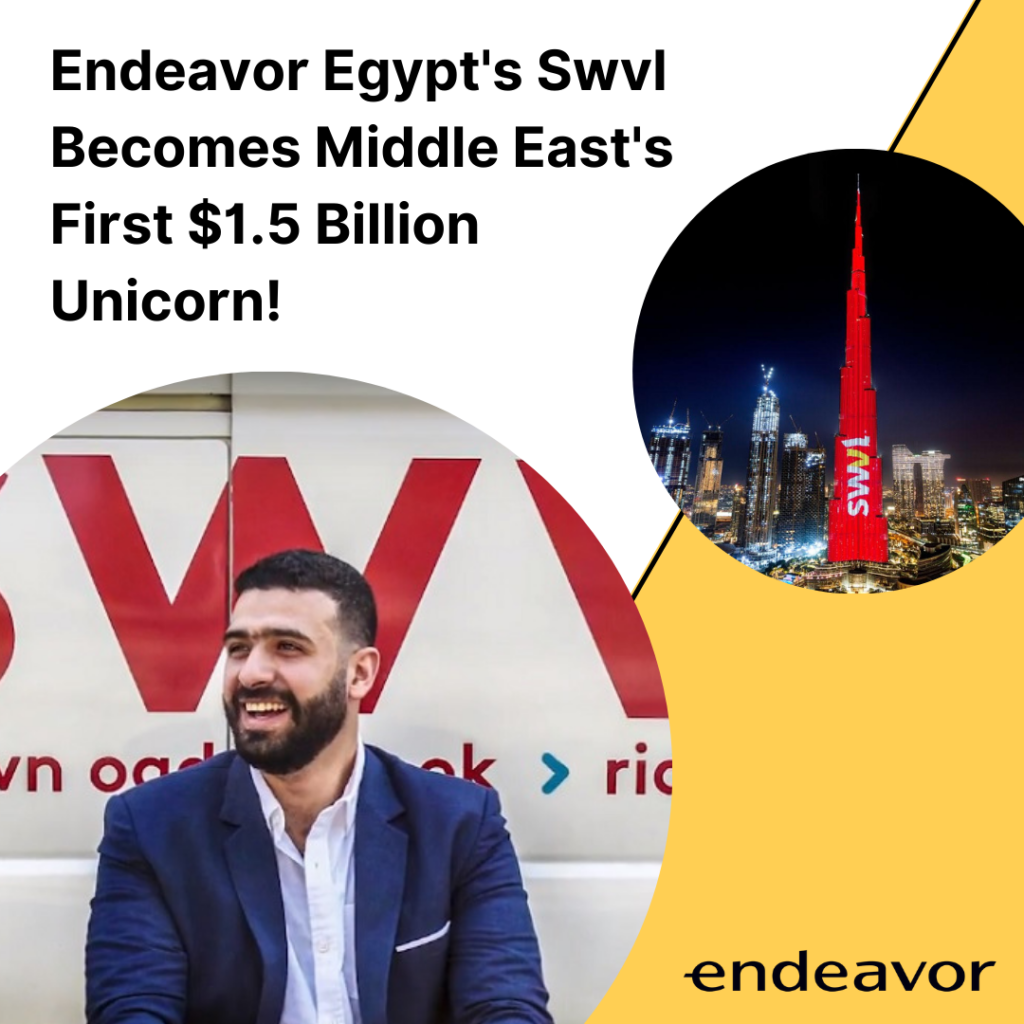 Coming at a time where the local ecosystem is witnessing an inflection point, this achievement puts Egypt's ecosystem on the map and raises consideration for investment in the country while simultaneously raising the bar for entrepreneurs by setting the example for business agility and resilience. 
This milestone is considered the crown jewel for Swvl's journey with Endeavor, which kicked off in 2019 when it successfully passed our International Selection Panel in San Francisco and soon after became an Endeavor Catalyst investee in its $42 million Series B-2 round co-led by Vostok Ventures, BECO Capital, MSA, OTF Jasoor Ventures, Sawari Ventures, and others. Since its founding in 2017, the tech giant has raised over $90 million from investors and is actively operating in 10 cities across the Middle East and Africa. 
We foresee that Swvl's success will impact and drive growth in the economy as a whole and drive further entrepreneurs to dream bigger and take their businesses to new heights. Having an entrepreneur like Mostafa Kandil as a role model for all founders and early stage entrepreneurs will inspire new levels of persistence and grit to reach what used to be considered the "unattainable" and for the investment world, this is a testament of Egyptian capabilities and the untapped potential of high impact entrepreneurship in the country.