by admin
July 27, 2020,

Comment off
Leveraging Digital Transformation to Deliver Value-Based Healthcare: Amr El-Tayeb, CEO of Smart Medical Services
With more than a decade of experience in the healthcare industry up his sleeve, Endeavor Entrepreneur Amr El-Tayeb developed the entrepreneurial mindset that drove him to build one of Egypt's most promising, high-impact healthcare companies, Smart Medical Services. Amr founded Smart Medical Services in 2009 as a social mission to tackle a problem of massive scale, affecting between 50-60 million Egyptians: lack of access to healthcare services. 
Fast forward to today, Smart Medical Services offers customized and discounted healthcare plans to thousands of corporate clients, individuals, and families across Egypt.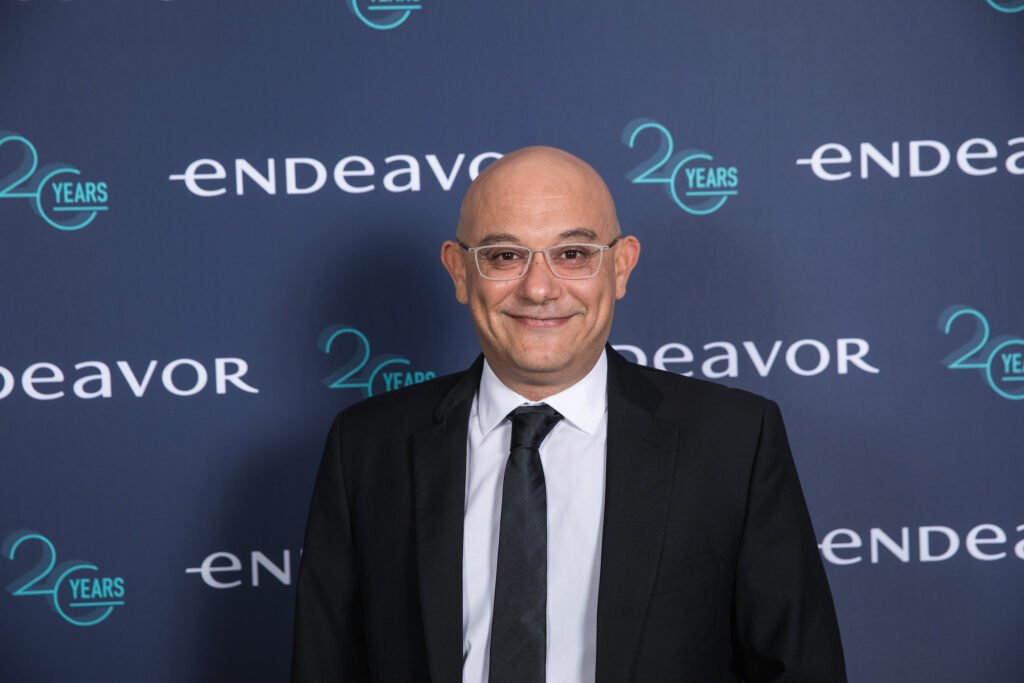 The Building Blocks 
Having worked extensively across the private and public healthcare sectors in Egypt prior to founding Smart Medical Services, practicing neurosurgeon turned scale-up entrepreneur Amr witnessed first-hand the inequality and setbacks in Egyptian healthcare delivery, and the gaps that needed to be filled. 
"We're 100 million people, and just like most of the developing world, there's a disequilibrium between the kind of services different people receive and how much value they're getting from what they're paying. At the end of the day, it's not so much about how much money you pay, but how much value you're getting back. And that became the foundation of Smart Medical Services: providing value-based care by creating different, personalized options," reflected Amr. 
Embedding this drive and passion into the company's own DNA, Amr was able to scale Smart Medical Services from a company of seven employees focused on operations to a fully fledged, tech-driven healthcare management company and digital Third Party Administration (TPA) on its way to becoming an e-insurance platform, boasting a network of 5000+ healthcare providers and a web-based system of more than 80,000 subscribers in Egypt and beyond. 
Scaling Towards Success
Over the past decade, Amr has proactively rolled out innovative solutions, capturing new opportunities and pivots for his business in order to advance his aspiration of providing more sophisticated, transparent and personalized services to his clients. 
"We started only doing enterprise offering, and then we started providing our services to insurance companies and corporates. After that, we started moving into building our own tech solutions. And then we tapped into the consumer space with the Sehaty program, which is picking up majorly. And that's because, again, the key is providing different options – there's no one-size-fits-all in healthcare, or in developing countries in general," shared Amr.  
Smart Medical Services provides businesses with flexible solutions compatible with the unique requirements of each company through tailored programs including self-funded schemes, Managed Care Programs and Third Party Administration. For individuals and families, through Sehaty, it offers price visibility, price comparisons, access to a medical directory, and cost-savings of up to 70% across its thousands of providers directly to Egyptians who are unlikely to afford health insurance otherwise. 
That said, while the company was able to expand its network and reach, providing healthcare access, cost-effectiveness, and resource utilization to a wider spectrum of people, companies and organizations, Amr realized a specific process needed to be leveraged in order to shape the future of the business and scale it to a whole new level: digital transformation. 
"The idea behind pivoting to e-insurance is simple. If you want to reach the masses in health insurance and healthcare in general, and adapt to the different market needs and segments, you have to digitize every single kind of service, provider, and price to match it. Through technology, our approach is becoming complete."
While technology was always an essential part of the business, it wasn't until 2018 with the launch of Smart Medical Integrated Solution (SMIS), an all-in-one integrated insurance technology platform that automates all of the business's operations, that technology became at the heart of Smart Medical Services' solution, and at the core of its success.  
Empowering the Business Through Tech
In light of healthcare companies globally doubling down to implement technological solutions that transform the quality of patient care as well as the delivery of services, Amr jumped on the bandwagon to satisfy his company's mission of providing optimal patient care to as many people as possible. 
"The evolution that took place in the industry, we're ahead of it as a company. By enabling digital onboarding and digital operations, our platform is auto creating rules and cutting out all the points of friction of health insurance. We serve a diverse group of people – payers, providers, and out of pocket insurance companies, and ultimately, it allows us to optimize our services, lower costs, accelerate processes, and make better decisions," reflected Amr. 
The company's online intelligent platform offers a multitude of benefits on the patient, provider and payer fronts, enabling online selling, automated contract creation and member enrollment, digital payment, rapid approval of services, and more. Through its fraud, waste & abuse detection solution, fraudulent transactions are readily identified, and through its predictive analytics, customer expenditure patterns across different services are predicted. 
"Essentially, these solutions allow us to understand and aggregate all our customers' patterns of utilization. We have tens of millions of records which are structured and labelled. Through it, we're able to segment people based on how much they're going to spend. It gives us a better ability to understand and take corrective actions early, and accordingly, truly provide value-based care. It empowers us to give everyone the value that suits them personally," Amr added. 
The integration of data and AI into the core of Smart Medical Services has also widened the regional opportunities present to the business, catalyzing its regional presence. 
"Regional opportunities are growing because as the digital space is growing and borders are being blurred, the need for cost-saving is also growing. And our pitch is very simple: we're cheaper." 
But as technological innovation empowered and accelerated the business, it also posed certain roadblocks. 
"I think the biggest challenge is that to investors and society, there isn't much value in creating applications in healthcare. It's not about how attractive things are, it's about the tangible value they can really bring, and whether you're able to measure this value outside of decks and pitches. Finding an actual benefit in the market is not easy."
However, in the face of the global pandemic and the profound impact it's having on the healthcare industry and patients worldwide, Amr is directing his focus to tackling more pressing challenges through his business, and through accelerating the company's digitized solutions. 
Finding Opportunities Amidst the Pandemic
"While a lot of people think that healthcare is booming right now, reality is, the global crisis has massively impacted our business. Fundamentally, the problem is that our clients have been affected and so their payment has been affected, and so naturally, we're affected. Patients are also scared to visit hospitals and clinics, which is new," reflected Amr.  
As the company's clients are suffering, the business's expenditure patterns and the nature of its client relations have shifted. 
"We recently did a brainstorming session on which sectors are doing okay right now. We came up with pharmaceuticals, some labs and pharmacies, and that was it. All other sectors have been hit. And while all the delays on expenditure will have to be paid eventually, we've had to revisit how we approach clients, because you can't not provide services to those who can't pay right now," added Amr.  
Being a solutions-driven entrepreneur committed to a forward-thinking approach to his business, Amr rolled his sleeves to explore new avenues for innovation and digital transformation in order to stimulate business growth moving forward. 
"We recently launched a Corona program for enterprises where we're offering all the packages offered by providers but at ¼ of the original price. This is an opportunity we found and it's very useful because it puts everything into a streamlined process for companies to manage. We're not marking it up very high financially because you can't ask people to make unnecessary spending right now. A lot of people have lost their jobs, and a lot of people's salaries have been cut. This is a time where everyone's ethics are tested."
In addition to the recent initiatives led by the company, the pandemic has also powered its pivot to technology as digital health has become a necessity, not a choice. 
"Our goal has always been straightforward: to provide value-based care. And at the rapid pace the digital world is going at right now, the only way to do that is through automation, real-time data collection, and real-time data intelligence, which we've spearheaded two years ago, and continue to accelerate." 
While things are already in motion, Amr is continuing to set bigger goals and aspirations for the future of the business in hopes of inspiring a push in healthcare systems around the world to the better. 
Looking into the Future
Within the next two years, Amr sees his company honing down on the technological advancements it's already made and expediting its expansion to regional markets. 
"We have all the parts in place but within the next two years we want to become an e-insurance, digital TPA, locally and regionally. Things are already underway. We've started and haven't stopped." 
In five years' time, Amr is pushing this vision to a global scale. 
"In five years, the aim is going global. This is the ultimate goal – having local, regional and global products, with a focus on Africa, because essentially, the principles of healthcare are the same everywhere. It's not about being the biggest company, but about moving forward and understanding which option is better for who, everywhere," Amr added.  
While Smart Medical Services has achieved substantial success over the past decade and played a game-changing role in the healthcare industry both locally and regionally, its future opportunities for growth are endless. Amr is continuing to invest in new directions and ambitions as the business moves closer to fulfilling its underlying purpose: providing value-based, data-driven healthcare to the masses.